Live Summit aired January 30 - February 3, 2023
Explore Tools That Empower You to Clear Painful Ancestral Imprints
What if you could resolve generational trauma by transmuting painful patterns, creating a greater sense of belonging and wholeness in your life?
And what if deeply reconnecting to your heritage could help you make peace with yourself and your origins, experience closure with those who've crossed over, and free you to live more fully with all the gifts of your lineage?
By forging renewed relationships with your elders who have passed and integrating their wisdom and lessons into your daily life, you can create a radically new story for the future, releasing revered members of your bloodline from ongoing energetic blockages created in the past, while concurrently making way for you and future generations to live demonstrably better lives.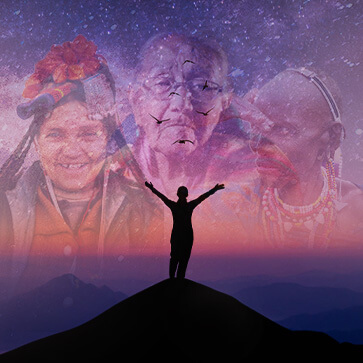 UPGRADE:https://ancestralhealingsummit.com/upgrade