This event aired February 11 - 12, 2023
Easy-to-Use Tools Help You (and Your Students) Emotionally Self-Regulate
What if all children were equipped with the intellectual, social, and emotional tools they need to successfully navigate this journey we call life? And what if you could also feel centered, confident, and emotionally resourced as you hold space for your students to thrive?
Now is the time to make this vision a reality. In fact, it is imperative.
Welcome to The Spirit of SEL Symposium!
This informative and experiential event has been created specifically for teachers, counselors, and school administrators — to help you emotionally self-regulate, so you can more effectively and compassionately create classrooms that vibrate…
… with the gentle, grounded, yet authoritative energy your students need to excel in these tumultuous and uncertain times.
The goal is to revive the heartbeat of education— through an increase of connection, kindness, and love that supports conscious educators like you who can then emanate resilience and peace in the classroom…
…strengthening your own internal resources while calming your students, and soothing their trauma so they can do their best work.
This symposium offers you practical tools, such as quick-and-easy mindfulness exercises you can turn to during the day to help you stay calm and centered, preventing the burnout that can occur when your reserves are depleted.
You'll also discover how proven SEL (social, emotional learning) techniques can improve EQ (emotional intelligence) as well as quantifiable academic achievement outcomes for your students.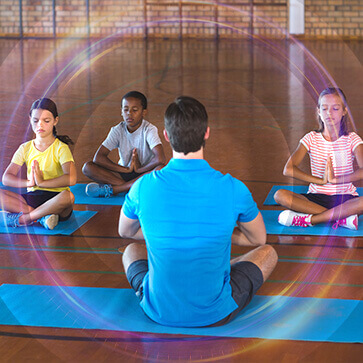 UPGRADE: http://spiritofselsummit.com/upgrade
SUPPORT: http://spiritofselsummit.com/support