Live event aired February 27 - March 3, 2023
Would you love to master timeless techniques that release stress, foster fluidity, and ground your body and inner being to navigate daily life with ease?
Through simple yet powerful forms and meditations, you can take your healing, health, and vital energy to the next level…
… directing life-force energy (known as "Qi") to specific parts of your body, transforming anxiety, stress, and disease into self-confidence, inner peace, and optimal health.
The Qigong Global Summit is your opportunity to expand and energize your own Qigong practice under the guidance of masters from around the world — including Daisy Lee, Deng Ming-Dao, Master Chunyi Lin, Lee Holden, Lindsey Wei, Grandmaster Mantak Chia, Master Mingtong Gu, Teja Bell Roshi, Faye Li Yip, Mark Tanaka, and many others.
These renowned instructors will guide you through Qigong techniques you can use yourself, or repurpose to show your students how to…choose their moods and energize their bodies…align and cultivate their center core of light…synthesize yoga and Qigong into a combined, potent practice… and claim physical and mental health benefits by engaging in Qigong as a spiritual practice, among other benefits.
This summit will feel akin to a virtual retreat, meaning each day will provide experiential opportunities to activate quick shifts in your body, regardless of whether you're new to Qigong or an experienced practitioner enhancing your skill set.
Over the course of five days, you'll absorb the philosophies and follow guided Qigong movement and meditation techniques designed to advance you — and your teaching practice — to the next level of mastery.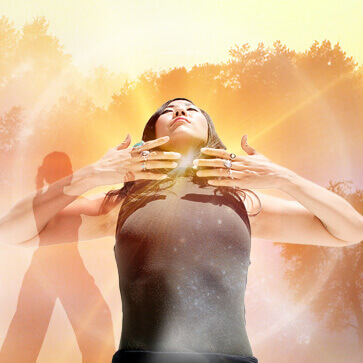 UPGRADE: http://qigongglobalsummit.com/upgrade