The live event aired from April 10 - 14, 2023
Do you sometimes wonder if the Universe is sending you important messages, but you're just not picking up on the signals?
Ever wish you had a way to amplify and refine your psychic abilities to more easily access and navigate invisible realms?
Wouldn't it be liberating to enhance your intuition and harness your healing gifts by gently releasing anxiety, confusion, or overwhelm…
… gaining confidence to interpret celestial signs and synchronicities that can give you clear guidance for effective decision-making and problem-solving?
When examined through the lens of metaphysics, you can gain powerful insights into the phenomena of psychic messages, intuition, and your sense of " inner knowing "...
… as you discover how these potent subtle energies can accurately be sourced to help you navigate life's complexities with ease and grace.
You'll gain confidence in your intuition and other spiritual abilities as you become more sensitive to subtle energies — exploring tools to calm your nervous system and becoming more adept at working with energy to help heal yourself and others.
By learning to tune into your inner world, you'll be able to make tough choices, hone your discernment, and chart your course with confidence as your internal compass aligns you with your unique and sacred life path.
Your intentions have the power to shape your reality. By practicing visualization and manifestation techniques, you can learn to activate your inner eye to create the reality you desire.
During the Psychic & Intuitive Abilities Summit, you'll hear from leading experts who will share essential ways to receive, navigate, and apply vibrational insights you'll tap into from messages, intuitive hits, and inner knowings — bringing you clarity, guidance, and inspiration on your spiritual journey.
Join us to demystify the psychic realm. Discover the metaphysical map to receive wisdom and guidance, overcome overwhelm, and learn about timeless methods and approaches like Tarot, channeling, psychic protection, chakras, auras, and more!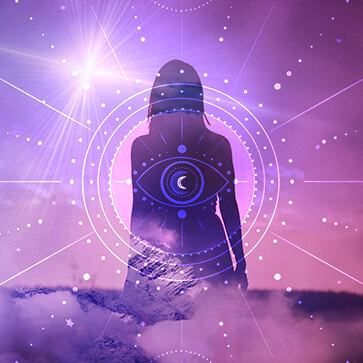 UPGRADE: http://psychicintuitiveabilitiessummit.com/upgrade