Live event aired June 26 - 30, 2023
What exactly does it mean to be a modern mystic anyway?
A modern mystic is one who actually lives into the mystery rather than just studying it… delving into the mysterious nature of "awakening" in a visceral way.
Have you ever wondered about the potential of your own mystical path? Not just hearing about ancient, enlightened mystics who claimed to know God, but actually plunging into the depths of your own capacity to experience sublime wonder and awe — and oneness with the Divine?
Learning to develop your personal, direct bliss connection with Source can be full of unexpected challenges as well as ecstatic joys — and undeniably rewarding for those who follow a fully committed spiritual path.
Throughout history, people have traveled many different roads to open the connection and keep the inspiration flowing. You too can explore mystical paths such as poetry, ritual movement, stories, music, and meditations to enrich your inner life.
As "wayshowers" throughout time, mystics have encouraged us to embrace a deep, still quality of inner focus that allows us to commune directly with the sacred…
… and have taught us to reconnect with timeless, essential truths by harnessing our soul's deepest longing to merge with the beloved heart of existence.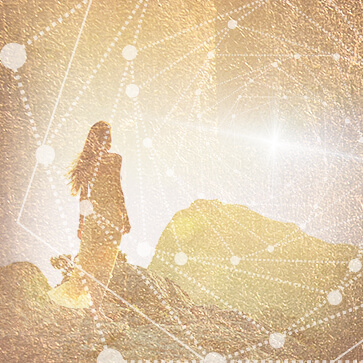 UPGRADE: http://mysticssummit.com/upgrade
SUPPORT: http://mysticssummit.com/support