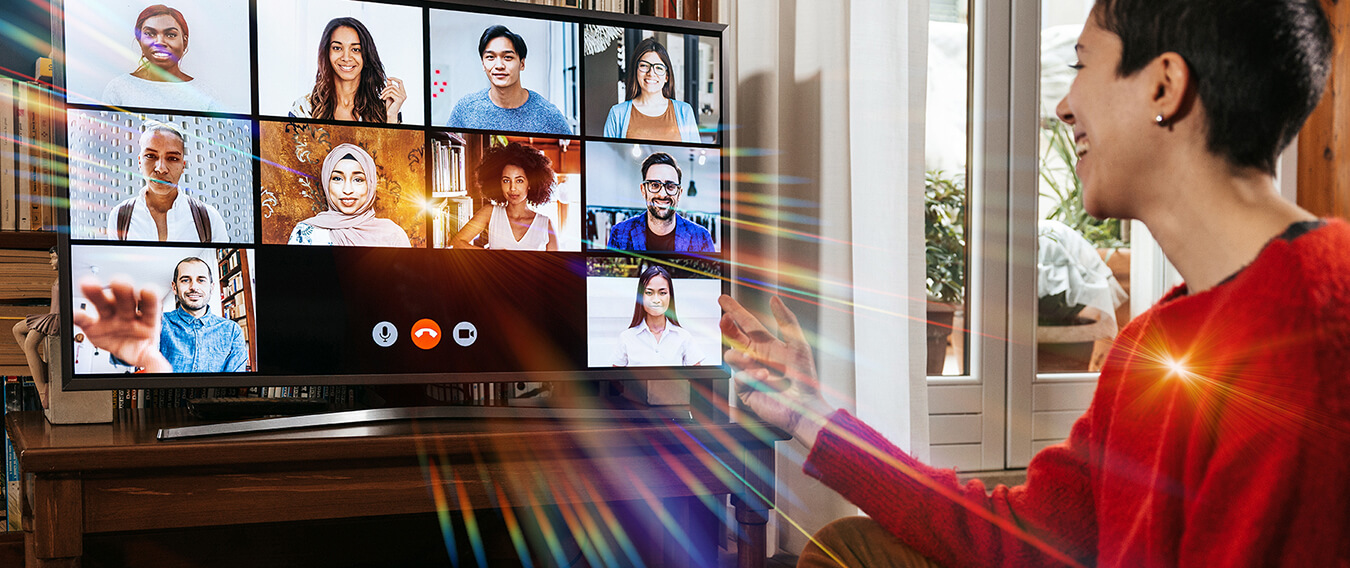 Many of our live courses include time during class for discussion in small, personal Breakout Groups.
If they are held for your program, Breakout Groups that occur at the end of the class will last approximately 30 minutes. Breakouts during the class time proper will be shorter, typically 10 minutes or less.
Note: due to the personal nature of these groups, they are NOT recorded. Breakout Groups are also not available for our On-Demand programs.
Joining a Breakout Group
During a live class, when it is announced that Breakout Groups will soon start, you will be placed into a group automatically. If you are connected via Zoom, a pop-up window will appear on the screen, and you will need to accept the invitation to join the specific group. If you are connected via phone, you will be added to the group without an invitation.
Joining the Live Session After Breakout Groups Have Begun
It is fine to join a live class late while breakout groups are already in session. Please know that it will take some time for us to locate you and place you into the best group. After you are connected to the conference line, please allow 30–60 seconds of silence before "raising your hand" or trying again.
If you believe that you have not been connected with others, or if you need other technical assistance while Breakout Groups are in session (e.g., extraneous noise which interferes with conversation), "raise your hand" on the Zoom console, and an assistant will be with you as soon as possible.
Troubleshooting Tips for Zoom & Phone Breakout Group Access
If you are having trouble getting into a Breakout Group during your Zoom Interactive Meeting, here is some information that should help you in the future:
FROM A COMPUTER / LAPTOP
Click the JOIN button when invited to "Join Breakout Rooms." (If you miss the prompt, you can always find it on the lower right of your Zoom interface.)
You can control your video and audio settings once you're in your groups, so please feel free to turn on your camera and microphone.
Once in your breakout group, you can click the "ASK FOR HELP" button at the bottom of the Zoom window or, for iPad users, the top left corner. Or click "RAISE HAND". PLEASE NOTE that there is only one person who can respond at a time, so if you get a message that the host is busy, fret not; they have made a note and will join you as soon as possible.
You will see a 60-second countdown when the breakouts are ending and be automatically returned to the Main Zoom Room.
FROM A PHONE
You will be automatically placed in a group. You don't need to do anything. Please wait to be added.
If you need assistance, press #9 on your keypad, understanding that it may take several minutes for the host to get to you.
You will be automatically returned to the Main Zoom Room after the Breakout Group completes.
For more information about using Zoom, please click on the Zoom Support button on your Course Homepage, or read through our TECH & ZOOM SUPPORT articles.