The live summit aired July 10 - 14, 2023
Did you know that sound healing is one of the most rapidly growing fields in transformational learning, and has been proclaimed by many as the future of healing?
Leading-edge research on the science and theory of sound and vibration has demonstrated its impact on your physical, mental, and emotional bodies…
… by identifying and measuring bio-markers such as increased lymphatic circulation, increased production of melatonin and endorphins, creation of new neural pathways in the brain, and increased release of nitric oxide, a neurotransmitter fundamental to your health.
It's been shown that sound-healing tools such as drums, flutes, crystal bowls, gongs, biofield tuning, and even self-created sounds such as humming, tapping, chanting, and singing…
… can actually affect your molecular structure, helping with stress levels, sleep, and blood pressure while shifting your energetic vibrational frequency.
It's also possible to clear physical and energy trigger points by using tuning forks — another powerful way to activate healing in your cells while deepening your experience of presence.
The Sound Healing Summit invites you to explore the vibrational healing power of sound at the ultimate online event for learning about ancient techniques and leading-edge science. You'll discover the latest innovations in sound healing, bio-field harmonizing, vibrational medicine, and other intriguing sonic therapies.
You'll find emerging modalities to integrate into your daily practice — elevating your vibrational frequency so you'll feel refreshed, invigorated, transformed, and ready to make a difference in the world.
Whether you're a seasoned practitioner or new to sound therapy, these empowering immersive experiences promise to help you stimulate immune function, heal physical ailments, and address "stuck" emotional issues.
Each day will provide experiential opportunities to activate quick shifts in your mind and body, regardless of whether you're new to sound healing, or an experienced practitioner enhancing your skill set.
Over the course of five days, you'll absorb empowering philosophies and follow guided sound-healing techniques designed to advance you — or your teaching practice — to the next level of mastery.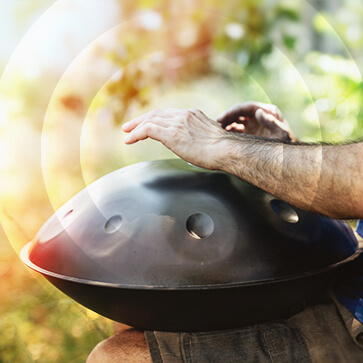 The live summit is over. Register now to receive two recordings from the event:
http://soundhealingglobalsummit.com/
UPGRADE: http://soundhealingglobalsummit.com/upgrade