The live event aired August 21 - 25, 2023
If you've longed to heal and rejuvenate your physical body so you have the energy to fulfill your higher purpose…
…or desire to decode the wisdom of nature to live a more vibrant life…
…this summit will support you with a full spectrum of botanical AND spiritual knowledge, methods, and practices.
Discover new ways to connect with yourself, Source, and our planet, and receive potent downloads that are waiting to be revealed to you when you connect with plant allies.
You'll experience mental, physical, and emotional benefits as you deepen your spiritual journey by absorbing the secrets of plants and herbal allies…
… and become more resilient, centered, resourceful, calm, and confident in your ability to adapt to crisis and change.
Taking the health of your mind, heart and body into your own hands is an act of revolution. Imagine the empowerment in knowing these botanical secrets — hidden in plain sight — that have been shared and passed down over thousands of years.
During these expansive 5 days, you'll get to immerse yourself in the practical knowledge of Ayurvedic, Chinese, and Western botanical medicine traditions, and contemplative practices... for rejuvenation, a long and healthy life, and spiritual illumination.
Receive practical, hands-on, clinical-level DIY self-care tools you can use right now to synergize your expanded knowledge of herbal medicine with the inner alchemy of your heightened intuitive awareness…
… so you can treat common physical and mental health concerns related to chronic pain, stress, anxiety, inflammation, grief, and other long-haul symptoms.
You'll receive powerful inspiration from world-renowned plant experts, scientists, and herbal healers who'll be covering many fascinating topics, including linkages between spiritual and physical illness…
… somatic practices that can help you make meaningful connections with wise, healing, and supportive plant allies…
… and effective, non-drug solutions for managing disruptive and chronic health issues.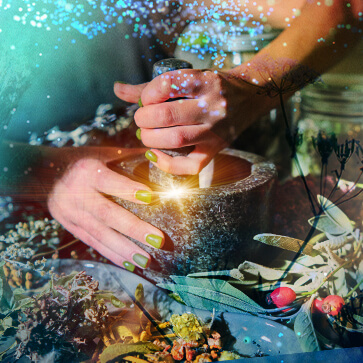 UPGRADE: http://plantmedicinesummit.com/upgrade