Live summit aired October 24 - 26, 2023
What if you had access to an advanced-level guidance system for understanding who you really are, and what consciously and unconsciously motivates the behaviors of those around you?
As a dedicated student of the Enneagram, you already know that it's been acclaimed as a highly accurate typology system that ascribes human behavior tendencies to nine different but interconnected personalities.
The complex and beautiful integration of these nine pathways can lead to deep self-understanding, opening portals to comprehensive knowledge of your own innate and habitual tendencies. Working with the Enneagram encourages your personal growth by uncovering strengths and weaknesses arising within each type.
Additionally, it can help you explore how others work — what fears, hopes, and innate gifts drive them, motivate their behavior, and inform their unconscious orientations to the outside world.
But what if you could go even further?
Beyond mere categorization of types, the Enneagram can enable you to compassionately recognize the limitations of your unconscious orientations and relax them, freeing your gifts and potential to be consciously developed and radiantly expressed.
And by studying the other 8 ways of being and unveiling the shadows and gifts of how all nine types and behavior patterns manifest in the world … you can up-level your mastery of Enneagram teachings to empower and help actualize not only yourself, but those you serve.
The Enneagram's foundational levels begin a path of transformation, opening doors to advanced applications for personal growth and interpersonal dynamics that you can also share with clients and patients to accelerate their healing journeys.
This year's summit presents advanced-level teachings that will deepen your knowledge, and support embodied transformation taught by a small select group of "Depth Enneagram" teachers who are committed to using the Enneagram for integrated psychological and spiritual transformation.
Additionally, almost every session includes a 10 to 30-minute experiential practice, so that you will be growing during the sessions themselves! This high-level approach to applying the Enneagram will help you become more whole and present with yourself, so you can become an effective and powerful agent of change.
You can do more than just embody the gifts of your type — you can heed a higher calling to help others embrace their true gifts alongside you.
The Enneagram Global Summit takes these ideas to a mastery level, by bringing together a powerful assemblage of global Enneagram experts across an array of types and areas of expertise.
These experts will be offering evolved solutions for moving humanity — including you — away from polarization, and toward empathy, presence, wisdom, love, and co-creativity.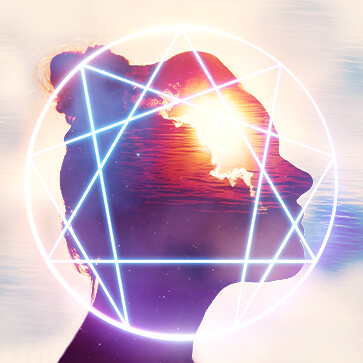 UPGRADE: https://theshiftnetwork.com/s/enneagram/upgrade