Upcoming Events

(Subject to change)
Tap Into Your Key Energy Code to Help You Weather Life's Storms — A free video event with bioenergetic medicine pioneer Dr. Sue Morter. Build the neurocircuitry you need to access the power of the Universe that's already within you — and embrace the cosmic, universal being you truly are. Wednesday, August 26, at 5:30pm Pacific
Discover the Biofield Tuning (& Toning) Experience — A free video event with researcher, Biofield Tuning founder, sound-therapy practitioner, and author Eileen McKusick. Receive a throat chakra sound healing to harmonize and energize your thyroid and whole system… and understand the power of your voice to help "tune" your biofield. Saturday, August 29, at 10:00am Pacific
The Gifts of Celtic Shamanism — A free video event with shamanic teacher and practitioner Jane Burns. Evoke the ancient medicine of Celtic Shamanism and the wonder, wisdom, and wildness of the natural world and its mythical beings. Now available!
Spiritual Allyship — With Dereca Blackmon, speaker, facilitator, and national expert on topics of diversity, equity, and inclusion. Receive potent wisdom and participate in powerful processes to explore privilege, racial biases, and inclusive mindset… and discover your path and power to BE the change — dissolving racial injustice and building systems of equity.
New 5-Week Live Video Training Starts Thursday, August 27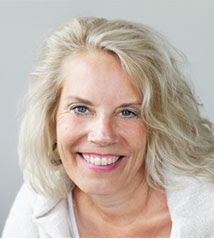 Amplify Essential Energy to Heal Dis-Ease & Restore Balance — With bestselling author, preeminent intuitive, and world-renowned healer Cyndi Dale. Harness the power of energy medicine tools — including scalar waves, psychic surgery, and your chakras' specific extrasensory energies — to cleanse dis-ease and restore balance within yourself, nature beings, pets, and more.
New 7-Week Live Video Training Starts Tuesday, September 1
Transform Loss Into Life Reimagined — With yoga therapist and founder and president of Grief Support Network Wendy Black Stern. Transform grief into greater self-understanding, love, gratitude, and new possibilities with mindfulness and gentle somatic movement... in a supportive, compassionate virtual community.
New 7-Week Live Video Training Starts Thursday, September 3
Voicing the Goddess — With psychologist, scientist, and social entrepreneur Dr. Shamini Jain. Use the power of your voice to connect with Vedic and Tantric goddesses through sacred sound and mantra — exploring the many forms of the Divine Feminine, and experiencing their portals that catalyze joy, creativity, and grace.
New 7-Week Live Video Training Starts Thursday, September 3
Upcoming Events (all subject to change):
August
• James Twyman 7-week course
September
• Dr. Sue Morter 9-week course
• Eileen McKusick 10-week course
• Shift Summit & Music Festival
• Teresa Boardwine 7-week course
• Tai Chi & Qigong Summit
October
• Beatrice Chestnut 7-week course
• Wendy De Rosa 7-week course
• Dreamwork Summit
• Andrew Harvey 7-week course
• Sergio Magaña 7-week course
• Jeralyn Glass 7-week course
• H.H. the 12th Tai Situ Rinpoche 5-week course
• Beyond the Veil Summit
• Christine Stevens 10-week course
• Ellen Meredith 7-week course
• Mingtong Gu 7-week course
If you have any questions, please contact Customer Support.