We offer live courses and prerecorded, on-demand courses. You can find more information about each format below.

Live Course Format
Typically, live courses consist of one live class session per week, with deepening practices to work on in between sessions.
We have customized our courses to allow for various levels of participation that align with your preferences and schedule. You are welcome to register for an active course and choose to engage with the materials on your own time, rather than participate in the live, weekly sessions. You can do so by listening to or watching the recordings, which are made available 48 hours after each live session. Deepening Practices are posted within 72 hours, and Transcripts within one week.
Your purchase includes 24/7 online access to all course content (unless refunded or otherwise specified) via a Course Homepage -- which includes recordings, transcripts, handouts, and bonuses.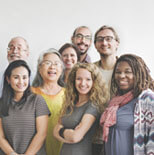 Course Homepage
Each course has its own online website, which we refer to as your "Course Homepage." Your purchase includes 24/7 online access to all course content (unless refunded or otherwise specified). Everything you need will be available there, including:
Live class session access link (Zoom)
Course Community Group access link (Facebook)
Audio & video recordings (posted 48 hours following each live session)
Transcripts (posted within 7 days of each live session)
Deepening Practices (posted within 72 hours of each live session)
Course Bonuses (under Supplemental Materials & Bonuses)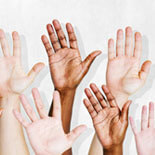 Live Breakout Groups
Many courses offer optional interactive, small "breakout group" time at the end of each live class, to connect with other students via Zoom.
Recordings & Transcripts
If you're not able to participate in the live class sessions, the next level of involvement is to listen to the recordings at your own pace and timing (note: due to their personal nature, small breakout group time is not included in the recordings). Recordings are posted to a Course Homepage within 48 hours of each class broadcast (with ongoing online streaming access).
You'll also receive the entire class transcription after each session is completed. You can then review, print, and highlight the most important insights and practices you were given. Transcripts become available approximately one week after each live session and are posted on your Course Homepage in PDF format.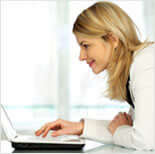 Handouts & Homework
Between class sessions, you'll have the option of completing related exercises, practicing new tools, and answering questions to accelerate your learning and integrate each week's lesson. These supplemental materials, or 'Deepening Practices', will be posted within 72 hours of each live class broadcast, in PDF format.
Facebook Community Group
Our private Facebook online community groups are the perfect place to continue your discovery process after each class. Here, you can continue the discussion about your course materials and interact with your fellow students to take your exploration to an even deeper level.
Your participation in the online community is entirely optional; however, it does allow for a richer experience to connect and dialogue with fellow classmates, if you choose to do so.
Live Q&A Sessions
During a portion of some classes, the floor is open for participant questions. Should you be unable to participate in this live Q&A time, know that it will be recorded for future listening via your Course Homepage.
Submit a Question Between Sessions
As an alternate option to being present for the live Q&A, you can submit questions to faculty between sessions via your Course Homepage. Near the top of your Course Homepage, find the button titled, "Submit a Question for Q&A." Click on that button to type your question into the text box provided and submit.
Your question will be added to the others for faculty review and consideration to address during an upcoming session. Please note that while not all specific participant questions can be answered during a Q&A, faculty do try to combine questions of a common thread and answer as many questions as possible in the time frame available.
On-Demand Course Format

On-demand (or self-paced) courses do not have any live components and are designed for you to follow along at your own pace. We suggest following a weekly schedule and working through the deepening practices in between sessions, but all sessions can be accessed immediately upon purchasing the course, with ongoing online access. Due to the format of on-demand courses, there are no live classes, breakout groups, Q&A, Facebook Groups, or interactions with the teacher.
Each on-demand course has its own website, which we refer to as your "Course Homepage." Everything you need will be available there, including:
Audio & video recordings
Transcripts
Deepening Practices
Course bonuses (under Supplemental Materials)