Live summit aired January 18-21, 2022.
Did you know that the experiences of your ancestors — both positive and negative — can be passed down from generation to generation, leaving psychic and even physical imprints?
Many of us inherit special skills and talents from our lineage, but we can also carry our ancestors' traumas in our bodies, hearts, minds, and souls, even if we're not aware of what they went through.
Traumatic experiences often prevented those who came before us from fully accessing their own strengths. If your ancestors were blocked due to trauma, that energetic vibration of blockage could also have been passed down to you…
… and though you may have inherited gifts and talents from your ancestors, it's primarily this DNA memory of trauma that now prevents you from leveraging your skills to draw upon your own deepest strengths.
When you create sacred connections with members of your lineage who've passed, you can tap into their wisdom, clearing your energy field and theirs, of intergenerational cycles of trauma that haunt the living and the dead…
… opening yourself to claim the talents and abilities that are your natural birthright… allowing you, your family, and future generations to live happier, healthier, more fulfilling lives.
By communicating with your ancestors through powerful practices, such as ancestral astrology, genealogical past-life regression, or ancestral tarot...
… you can send ripples of healing, restorative energy to your entire family tree while learning more about the underlying emotional or spiritual root causes manifesting as your own physical or mental symptoms.
In many modern societies, we've lost touch with the mighty healing power of ancestral work that can help us transform our lives and lineages while simultaneously healing historical, collective, and cultural wounds that linger in our world today.
That's why we're thrilled to invite you to our Ancestral Healing Summit — a global gathering of leading experts and inspiring teachers who will be sharing a powerful synthesis of spirituality and shamanism, science and psychology, and ancient wisdom from around the world that can transform your life and your lineage.
Over the course of this enriching 4-day experiential event, you'll learn the definition of ancestral healing, understand how trauma shows up in inherited family disease patterns such as diabetes or cancer, and gain a deeper understanding of how to heal family dynamics and patterns that have held you back from becoming your best self.
You'll also receive insights about the emotional epigenetics of trauma, so you and your family can find resolution and peace in this lifetime, while preventing inherited familial trauma from being passed down to future generations.
As we move into a brand-new year, and certain patterns become clear yet again, how to heal from family wounding and resolve old entrenched patterns by learning new modalities will be top of mind for many wisdom seekers as we enter the transformative Age of Aquarius. When you're finally released from whatever has been holding you back, you and your ancestors will truly be free to soar!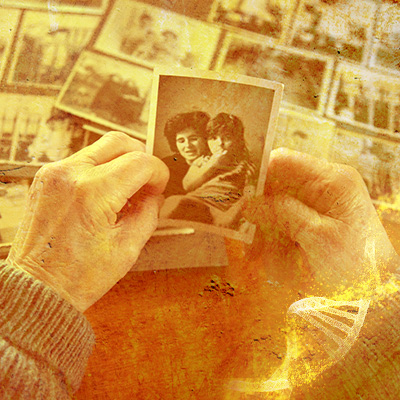 UPGRADE: http://ancestralhealingsummit.com/upgrade