This retreat is from October 29 to November 9, 2022
Have you ever been on a journey that changed your life forever?
Travel is a potent portal to growth, and when you travel to one of the most powerful sacred locations on Earth, accompanied by great healers, and work with ancient traditions and life-changing plant allies, true magic is possible.
The goal of this sacred journey to Peru is to create a unique, life-changing initiation into traditional ways of healing with sacred plants, devotional music, Andean culture, and beautiful natural environments.
These healing experiences will be combined with modern wisdom, integration resources, and heart-centered community... to bring you into communion with your truest Self — and propel you into a new phase of your life mission.
The Shift Network has brought together the best guides, facilitators, and healers we know for an unprecedented convergence at a pivotal moment. According to lead faculty Puma Fredy Quispe Singona and his lineage, Earth is currently going through a birth into a new level of consciousness... in which the old and often destructive patterns in our human story are reaching their conclusion, and the new is tenderly being born.
This birth is happening through us. We've all endured traumas and hardships that may be perpetuating patterns that don't serve us or the greater good. To emerge as torchbearers for this dawn of a new era, we need to clear the vessel of our bodies and make space for what's to come. It's time to repair our lineages and reweave the tapestry of our bodies and minds to magnify the divinity that resides within.
This sacred journey to Peru is a unique opportunity to birth a new and awakened you.
As a participant, you'll engage in what may be the deepest spiritual journey of your life, working with ancient healing practices and profound sacred plants. Used in powerful spiritual ceremonies, Huachuma and Ayahuasca have long been considered master healer plants in Peru. And the modern world is finally catching on to what the ancient healers have known for millennia. In recent years, the psychoactive effects of these plants are proving powerfully therapeutic in clinical settings and modern psychological research.
Ayahuasca is often referred to as Grandmother, and, used in nighttime ceremonies, offers a kind of "tough love." Huachuma (or San Pedro), on the other hand, is called Grandfather, and offers "gentle love" medicine in the light of day.
Both spirits, when approached with respect and honor, have great wisdom about how humanity can more fully embody our divinity and, thus, transition into a rebirth. The coming collective era of rebirth requires each of us to go through our own portals of darkness, wounds, and grief... preparing us to welcome in the full light of the new dawn.
By cultivating a deep relationship with these plants — along with the alchemy of ceremony — you can transcend feelings of disconnection, depression, and dis-ease, and shift into awakening.
In this time-honored tradition, these plants are more than mere substances. They're living, revered entities that hold a profound intelligence about the unique pathway of healing and awakening for each individual. In Andean culture, ingesting these plants is not necessary, as their energetic spirit transcends the material.
Seekers from around the world have been drawn to Peru, especially Sacred Valley, by something deeper than tourism. There's an unspoken recognition that this land is a birthing ground for the new humanity. When you work with the ancestral traditions that have been kept alive there for thousands of years, there's a powerful communion and immersion with sacred plants.
Cradled by some of the largest mountains on Earth and nourished by verdant landscapes and ethereal Andean music, you'll have the support of master healers in both plant and human form to reconnect the deepest layers of your being, open to your sacred heart, and redesign your life in the image of your soul. A gallery of Apus (guiding spirits of mountains) encircles the Sacred Valley, offering protection from the outside world and creating a natural sanctuary for healing and enlightened living.
The Sacred Valley forms around the Vilcamayo River, itself one of the headwaters of the Amazon. Nearby, the majestic citadel of Machu Picchu and the historic Incan epicenter of Cusco add to the mysterious magic of the land.
Throughout the Sacred Valley, the people continue to live and honor the ancient ways. While there, you'll have the unique opportunity to experience their authentic cultural and musical traditions. Peru has long been a favorite for travelers on a spiritual path, and you'll have the chance to savor some of its highlights, such as the archaeological wonder of Machu Picchu, while also going deep into experiences that the vast majority of tourists miss — the sacred, initiatory practices at the heart of its culture.
Seasoned pioneers in sacred plant medicine will guide you through your journey of rebirth. To ensure you receive long-lasting (and safe) positive benefits, you'll have access to traditional healing knowledge, with the support of Western medical supervision and pre- and post-integration work that addresses psychological, spiritual, and physical healing protocols.
In this once-in-a-lifetime experience, Puma, an Andean lineage holder trained in ancient ways by his grandfather from the age of six, will take you on a profound journey of evolution and healing — a birthing of a new you.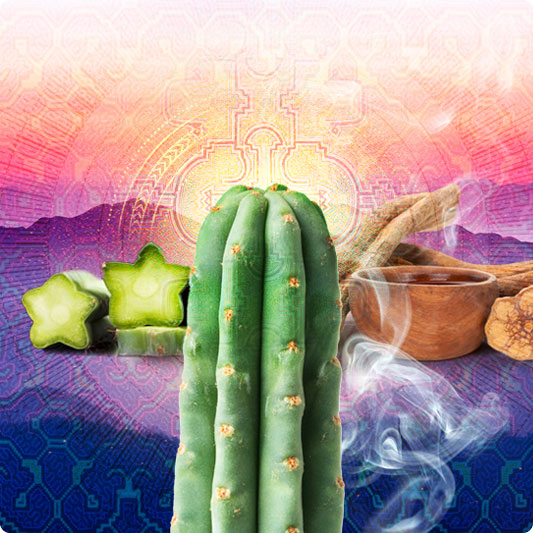 REGISTER: https://theshiftnetwork.com/course/18PSingona01_22