Live summit airs August 15-19, 2022
As the increasing noise, chaos, and distraction presented by the daily global news cycle grow more intense, this unrelenting barrage of soul-crushing negativity can ignite a paralyzing fear response in your brain's limbic region.
The ensuing indecision you may feel makes it practically impossible for you to focus, leading to frustration, anger, or depression presenting as a total lack of joy in your life.
It's fight, flight, or freeze… on steroids!
Thankfully, as we continue to navigate these potentially dangerous and certainly unsettling waters, the reassuring lighthouse of mystical wisdom…
… radiates its healing beams of safety to all of us clinging to our tiny life rafts while being buffeted by the unrelenting waves of shocking global transformation.
As "wayshowers" throughout time, encouraging us to embrace a deep, still quality of mystical attention that allows us to commune directly with the sacred…
… mystics teach us to reconnect with truth that is timeless and essential, by harnessing "the mystical art of attention" in an age of total distraction.
Today, modern mystics are urging us to reclaim our soul's longing to merge with the beloved heart of existence — even in the midst of overwhelming chaos and turmoil.
At this absolutely critical pivot point in humanity's collective evolution, it's imperative for us to remember that we're not alone — we have the wisdom of ancient and present day mystics to gently guide us.
Mystics have existed throughout time at "hinge points in history" such as plagues, floods, social upheavals, and wars, and also during growth periods such as the Renaissance…
… spurred on by their exuberant, spiritual hunger and creative, innovative responses to the wildly dramatic changes unfolding around them.
We're presenting a unique cohort of seasoned scholars and mystical seekers who'll support you in reconnecting to love as a safe harbor amidst life's crashing storms.
Celebrated figures like Hadewijch of Antwerp, Brother Lawrence, Jesus of Nazareth…
… as well as contemporaries like Thomas Merton, Ram Dass, Sri Siddhi Ma, Father Greg Boyle, Dorothy Day, George Sand, and others.
By connecting with these venerated mystics yourself, you can de-mystify mysticism and move into, claim, and sustain this mystical lifeline to your timeless essence.
Hosted by Mike Morrell and Carmen Acevedo Butcher, PhD, the upcoming Mystics Summit is an immersion into mystical wisdom gleaned from a range of cultures, traditions and spiritual paths.
You're invited to discover how you can unlock your own ecstatic internal guidance, satisfying your desire to reconnect in a mystical union with the Divine.
Join more than 30 scholars, teachers, and contemporary mystics — including Reverend Dr. Heiwa no Bushi, Mirabai Starr, Banafsheh Sayyad, Father Greg Boyle, Alexander John Shaia, Taya Mâ Shere, James Finley, Rabbi Rami Shapiro, Rev. Robyn Henderson-Espinoza, Matthew Fox, and many others…
… as they demonstrate ways to embody "the mystical art of attention" to receive soul-nourishing solace from quintessential mystical teachings across time.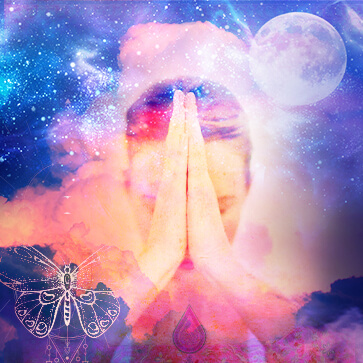 REGISTER: https://mysticssummit.com
UPGRADE: https://mysticssummit.com/upgrade
SUPPORT: https://mysticssummit.com/support