Live summit airs September 12 - 16, 2022
During these unsettling times of upheaval, turbulence, and profound cosmic change, are you longing to feel divinely guided forward on a path of possibility…
… to a place where you can reconnect with your higher consciousness, spirit allies, and Pachamama herself?
Do you find yourself seeking nature-based traditions, knowing you'll feel more grounded, anchored, and empowered?
You can use shamanic meditations and practices to help you reclaim your sovereignty and remember your integral place in the natural world…
… invoking sacred ceremony, shadow work, mythic witchcraft, and even shapeshifting to reconnect to that place of true knowing centered within you.
As you voyage into unseen dimensions that do in fact inform the manifest world, you may want to enlist an experienced practitioner to guide you, so that your journey into the spirit world is both safe and fulfilling.
Acting as mediator, a shamanic practitioner is an earth-centered guide and healer who travels between realities to gather and transmit information.
Throughout time, shamanic practitioners have performed journeys and ceremonies buoyed by the transcendent counsel of their sacred spirit helpers…
… guiding us to utilize the portal of our dreams to activate healings on multiple levels, including resolving generational trauma and tapping into the healing power of nature to access the deep wisdom of our ancestral heritage.
They can also help us confront our personal, collective, and ancestral wounds, which is necessary to create authentic spiritual healing practices…
… using transformational energy rituals to recognize the medicine within so we can turn limitations, traumas, and fears into light and energy to use for our growth.
Are you ready to embrace the profound intelligence latent in the natural world by honoring the teachings of the wise elders who've kept these sacred traditions alive?
Join us on a journey with world-renowned teachers and sacred lineage-holders to discover the transformational power of Earth-based traditions.
Register — at no charge — to join these remarkable teachers who are sharing potent insights from diverse traditions, and learn how to apply their teachings to your daily life and our world so you can navigate uncertainty with grace, faith, and ease.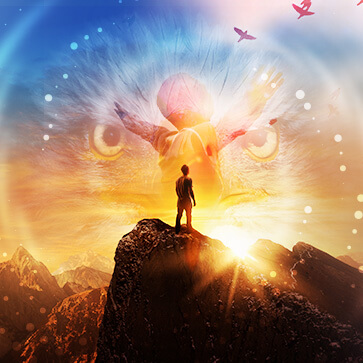 REGISTER: https://shamanismsummit.com
UPGRADE: https://shamanismsummit.com/upgrade
SUPPORT: https://shamanismsummit.com/support